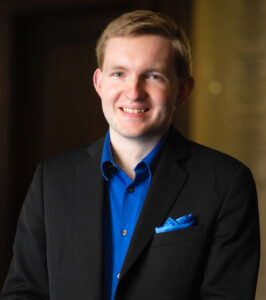 BRYAN DUNNEWALD will join Schoenstein & Co. Pipe Organ Builders as Assistant to Tonal Director Jack Bethards, where his work will focus on voicing, tonal design, and client relations. Schoenstein & Co. was founded in 1877 and has built some of America's most notable organs in their well-known symphonic style. Company leadership has always been in the hands of musicians.
Dunnewald comes to Schoenstein from Saint Mark's Church, Philadelphia, where he serves as Assistant Organist and Choirmaster in one of the foremost music programs in the Anglo-Catholic tradition. He spent two years as the Julius Rudel Conducting Fellow at the Buffalo Philharmonic Orchestra and holds degrees in Orchestral Conducting, Organ, and Harpsichord from The Curtis Institute of Music and Mannes School of Music.
Over the years, Bryan has worked during the summer with Schoenstein at their Benicia, California plant on a variety of tonal and technical assignments. This confirmed his long-held ambition to make organ design and building his career. He and his wife, Maja, will be re-locating to Benicia in September.
A three-manual, 30 voice Schoenstein organ is in production for the new Our Lady of Belen Chapel now under construction on the 33-acre campus of The Belen Jesuit Preparatory School in Miami, Florida.  The school was founded in 1854 in Havana, Cuba by Queen Isabella II of Spain.   In 1961, the communist regime confiscated the school property and exiled the Jesuit faculty.  The school was re-established that same year in Miami.  It has graduated over 7,500 young men in the tradition of Saint Ignatius of Loyola — academic excellence and spiritual discipline.  Musical education at the Ignatian Center for the Arts includes instrumental instruction in Band and Orchestra and vocal instruction in the Music Ministry Ensemble.  The new instrument will be used for school liturgies and organ instruction.  The president is Fr. Guillermo M. García-Tuñón, S.J.  The director of music ministry is Jonathan A. Sánchez, MM.  The organ consultant is Luis J. Cuza.
A new three-manual, 27-voice, 32-rank organ under construction at the Schoenstein & Co. factory is to be installed at St. Alban's Episcopal Church in Waco, Texas as part of a major campus-wide expansion and renovation of this rapidly growing parish.  The main organ is in a north chancel chamber.  Unenclosed stops for congregational support and children's choir accompaniment along with the Pedal Open Wood are in the west gallery.  Acoustical consultation is by Paul Scarbrough of Akustiks LLC, Norwalk, CT.  The tonal design is focused on support of the Anglican service.  The organist and director of music is Eugene Lavery.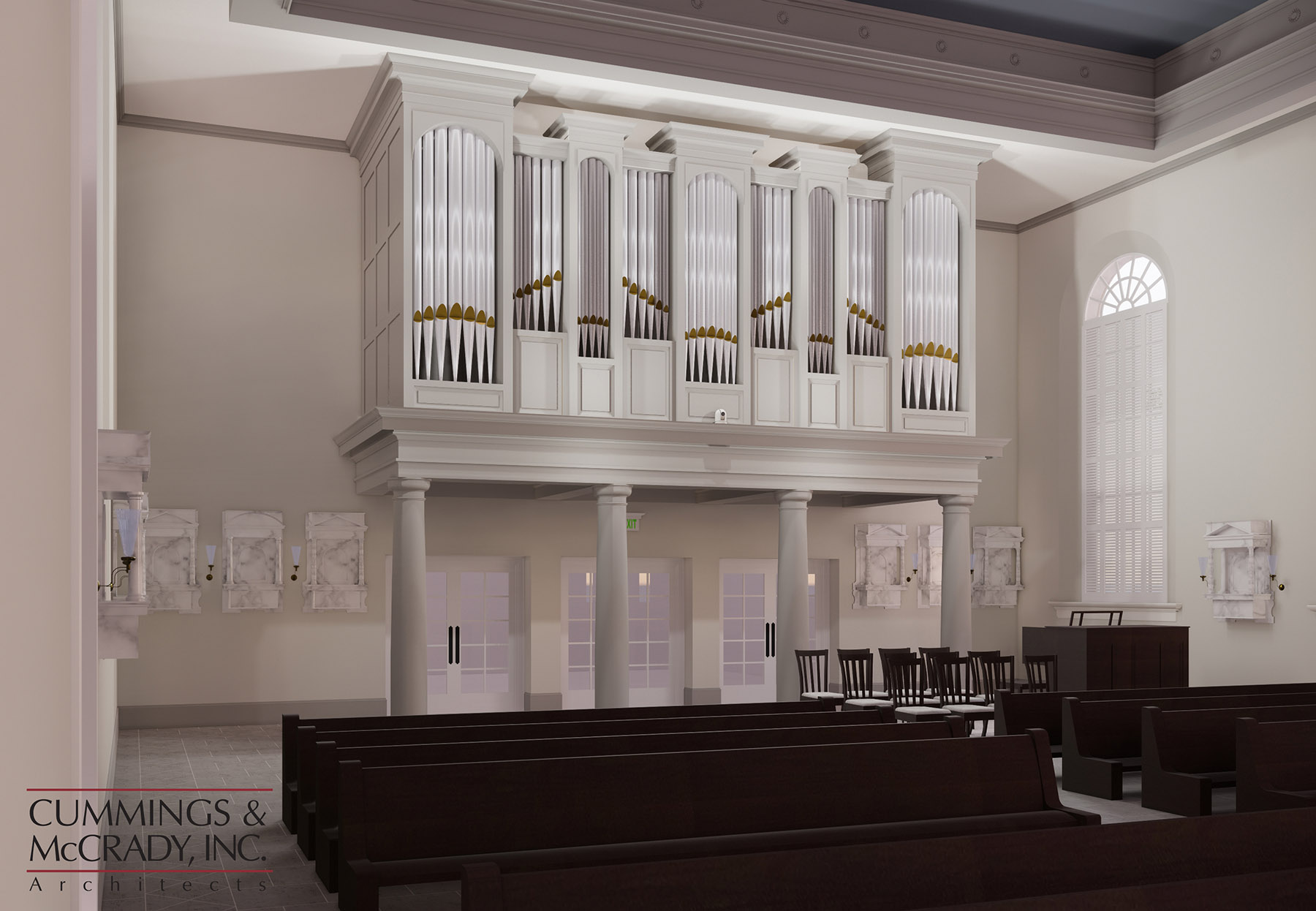 Schoenstein & Co. is building a new three-manual, 14-voice, 16-rank organ for Bishop Gadsden Episcopal Retirement Community in Charleston, South Carolina. It is in the symphonic style with Great and Swell enclosed and high pressure stops doubly enclosed within the Swell. The third manual borrows solo and ensemble stops from the Great and Swell. The beautiful and resonant chapel is in the traditional Southern Colonial style. The instrument will be free standing in a case elevated at the west end. Installation is scheduled for September 2020. Musical advisor and organ consultant for the project is Nigel Potts, Canon Organist and Master of the Music, Grace Church Cathedral in Charleston. Cummings & McCrady, Inc. are architects of the Chapel and provided this rendering.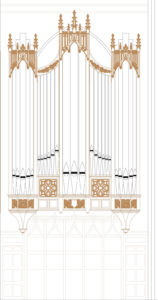 Schoenstein & Co. is building a new three-manual, 34-voice, 42-rank organ for the First United Methodist Church of Montgomery, Alabama. The main organ is in lofty chambers on either side of the chancel. The Antiphonal division is at the north and south corners of the balcony. The Swell division will include the Schoenstein double expression system for the chorus reeds including the 32′ full length Contra Posaune, Mixture and the softest strings. The director of music is Dr. James H. Seay, organist and assistant director of music is Dr. Joshua Coble, consultant is Andrew Risinger, associate minister of music and organist at West End United Methodist Church, Nashville, TN