Bryan Dunnewald joins Schoenstein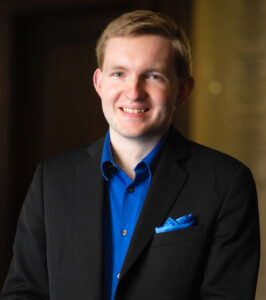 BRYAN DUNNEWALD will join Schoenstein & Co. Pipe Organ Builders as Assistant to Tonal Director Jack Bethards, where his work will focus on voicing, tonal design, and client relations. Schoenstein & Co. was founded in 1877 and has built some of America's most notable organs in their well-known symphonic style. Company leadership has always been in the hands of musicians.
Dunnewald comes to Schoenstein from Saint Mark's Church, Philadelphia, where he serves as Assistant Organist and Choirmaster in one of the foremost music programs in the Anglo-Catholic tradition. He spent two years as the Julius Rudel Conducting Fellow at the Buffalo Philharmonic Orchestra and holds degrees in Orchestral Conducting, Organ, and Harpsichord from The Curtis Institute of Music and Mannes School of Music.
Over the years, Bryan has worked during the summer with Schoenstein at their Benicia, California plant on a variety of tonal and technical assignments. This confirmed his long-held ambition to make organ design and building his career. He and his wife, Maja, will be re-locating to Benicia in September.